Our selection SAVE THE DUCK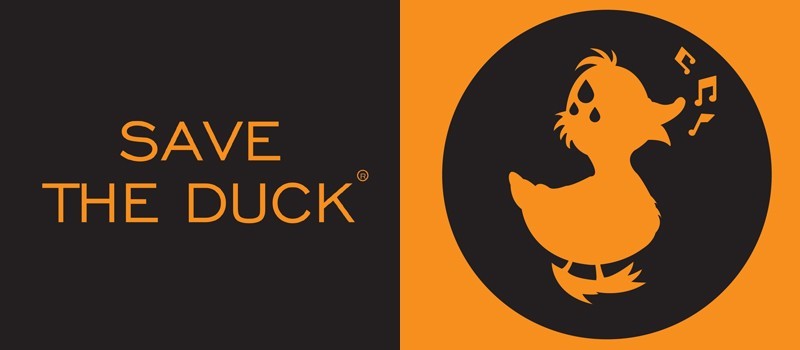 SAVE THE DUCK
THE PHILOSOPHY
SAVE THE DUCK is an Italian company led by Nicolas Bargi nephew of that Foresti Bargi who in 1914 founded the Forest (leading brand in those years for the production of waterproof jackets made with a water-repellent fabric used by British troops). SAVE THE DUCK is a smart and ethical company with an eye to the future, not only to capture new fashions and translate them into fashion collections, but primarily with a primary objective: to live in a world that respects animals. For this reason the leaders of SAVE THE DUCK are 100% animal free and do not include the use of leather or fur feathers.
THE PRODUCT
A SAVE THE DUCK garment is an ideal travel companion: it is practical, pocket-sized, easy to transport and usable in any season and respects animals. The SAVE THE DUCK down jackets are produced with a light and soft Nylon fabric and are very thin compared to a goose down garment. This synthetic fiber is called PLUMTECH, a high density material that can capture a lot of air which is the best thermal insulation. The eco-down jackets from SAVE THE DUCK can be machine-washed with the delicate program and dry in less than 30 minutes in the open air. Lightweight and comfortable paperbacks, they are easy to fold in the appropriate bag and perfect to pack; they are practical and suitable for any season, to be used alone or combined with rain jackets, they are a "must have" in the wardrobe.
AWARDS
Thanks to its constant commitment to protecting the environment and animals, SAVE THE DUCK has received important recognition from the major world organizations. In 2014 SAVE THE DUCK deserved the "Vegan Fashion Award" awarded by PETA DEUTSCHLAND, in 2015 deserved the certification "ANIMAL FREE FASHION" and in 2016 thanks to technology PLUMTECH won the "PETA INNOVATOR FOR ANIMALS" award.
Price
€102.70
-30%
Regular price
€146.72
Price
€142.87
-30%
Regular price
€204.10
Price
€85.49
-30%
Regular price
€122.13
Price
€85.49
-30%
Regular price
€122.13
Price
€91.23
-30%
Regular price
€130.33
Price
€85.49
-30%
Regular price
€122.13
Price
€142.87
-30%
Regular price
€204.10