Our selection WRAD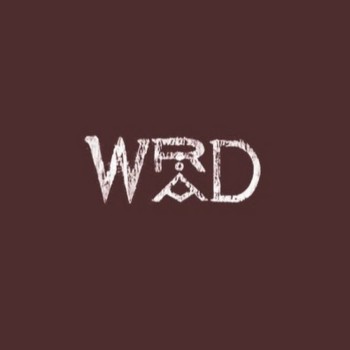 WRAD
ECO-SUSTAINABLE GENDER FREE CLOTHING
Organic cotton processed only with industrial waste, recovering graphite. They have rediscovered an ancient technique to color garments. This process saves up to 80% of the water required for the production of garments.
GRAPHI-TEE
The brand was born in 2015 on the initiative of three young forward-looking and enterprising people: Matteo Ward, Silvia Giovanardi and Victor Santiago. Together they base the WRAD movement to make consumers aware of the real costs of a fashion product and give the consumer the opportunity to choose a product not exclusively based on price. WRAD has also created an educational format that proposes in schools and firmly believes in "sustainable fashion" and in gender-free fashion. WRAD is an emerging brand, but first of all it wants to be a manifesto and tell a value, starting from t-shirts. : GRAPHI-TEE, winner of the prestigious RedHot Design Award "Best of the Best 2017" (one of the most important awards in world design that awarded this all-Italian project that uses circular technology, an innovation with respect to the use of substances chemicals in dyeing processes focused on the recovery of graphite, a particular type of non-toxic industrial waste).
THE DESIGN
The design of GRAPHI-TEE is inspired by tradition and incorporates a dyeing technique handed down over the centuries by the inhabitants of Monterosso Calabro which houses the only graphite mine present in Italy. This creates a quality product, non-toxic and extremely soft jersey jersey in organic cotton certified GOTS but above all creates awareness of the real and increasingly urgent problem of pollution, which the world of fashion - which makes use of chemicals and toxic dyes - is one of the main culprits.
ENVIRONMENTAL IMPACT
In addition to the GRAPHI-TEE, a research program has led to the development of the "g_pwdr" technology, co-developed with ItalDenim and Alisea Recycling Projects, which reduces the environmental impact of denim production in the 94% dyeing phase in terms of consumption of water, CO2 emissions and use of chemicals.
THE MATERIALS
But WRAD is not just TEE-SHIRT; WRAD is also "Anorak", a windproof shoulder garment whose technical capacity is obtained not using oil as it normally happens but beeswax and is made in collaboration with the company that in Scotland is responsible for the waterproofing of Barbour. WRAD is also a hemp sweatshirt, which tells the "back to the origin". Hemp is a natural fiber that makes 200% more cotton. It needs less water, its cultivation requires less pesticides and functions as a natural pollution filter. So they are born of products designed to be as sustainable as possible: from the choice of textile fibers and materials with ecological requisites and certifications that attest the clean and biological origin to that of dyeing techniques, proposed today in an innovative way.