Our selection HOSIO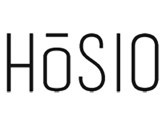 HOSIO
HOSIO was born in 2013, but his background comes from the deep of Italian fashion and knitwear tradition. In fact it is an intuition and an inspiration, that led my parents Erminio Vavassori and Rosa Frigerio to open in 1962 a small l knitwear workshop, that changed mine and their destiny.
They started like that, it was like a bet. But they quickly found themselves running a large knitwear factory, with a relevant turnover and prestigious clients. Those were years of commitment, efforts but with a lot of satisfactions that led to the 2004. During this year a generational replacement took place, myself and my brother Gianluigi begun running the company. We immediately decided to make some changes, based on our solid experience in the textile and "Made in Italy" tailoring. And we focused our work on male fashion production.
We then started a partnership with Paolo Pecora, a license that will last a decade with a yearly turnover of 12 million Euros. Thanks to this experience, now we are ourselves a Brand and a licensee. In 2013 we presented the first HOSIO collection, a new Brand with a strong personality with a name that is a celebration of our legacy to the Bergamo territory, to man fashion and of ourselves as well.
Without our solid tailoring background and experience, this project would have not be possible. Because the whole production is based on the deep knowledge of the yarn, of all production machineries and their possible outputs. Knitwear is the focus and main hub of HOSIO collections. Every season our collection is enriched and reinvented with new trousers, shirts and accessories all inspired by the urban chic look, for the modern man of sophisticated elegance.