Our selection PROGETTO QUID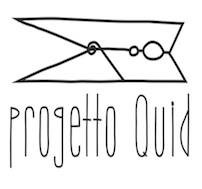 PROGETTO QUID
Progetto Quid is a particular brand, it is a social cooperative whose management is made of 90% of girls aged between 25 and 40 years. Founded in Verona in 2013 from an extraordinary idea of Anna Fiscale, Progetto Quid is a young and dynamic brand.
Through Progetto Quid, excellent quality clothing and fashion accessories are manufactured: all production, in fact, is created using the production surpluses of the large Italian textile companies.
In this way, a circular economy is promoted by limiting the waste of valuable raw materials that would otherwise go to waste.
The cooperative that manufactures the bright clothes, practical shirts, comfortable trousers, and essential accessories branded Progetto Quid, employs people, mainly women, in disadvantaged or frail conditions, creating opportunities for stable employment, training, and job growth.
Great, isn't it?