WOMEN

SHOES

LACE-UP

FLATS

BALLERINAS

LOAFERS

SNEAKERS

BOOTS

SANDALS

HEELED SHOES

WEDGES

CLOTHING

CAPES

COATS

DOWN COATS

DRESSES

JACKETS

JEANS

KNITWEAR

TOPS

T-SHIRTS

SHIRTS

VESTS

SHORTS

SKIRTS

SWEATSHIRTS

TROUSERS

BAGS

BACKPACKS

HANDBAGS

SHOULDER

CROSS-BODY

POCHETTE

ACCESSORIES

WALLETS

GLOVES

LOUNGEWEAR

NECKLACES

BELTS

HATS

SCARVES

RINGS

BOTTLES

MEN

SHOES

FLAT SHOES

LACE-UP

LOAFERS

BOOTS

SNEAKERS

SANDALS

CLOTHING

SHORTS

COATS

JACKETS

KNITWEAR

TROUSERS

SHIRTS

T-SHIRTS

DOWN COATS

JEANS

POLOS

SWEATSHIRTS

ACCESSORIES

BELTS

HATS

WALLETS

SCARVES

BOTTLES

NEW ARRIVALS

WOMEN

ALL COLLECTIONS

CLOTHING

SHOES

BAGS

ACCESSORIES

DESIGNERS

ALL COLLECTIONS

RUN OF

N.D.B. 968

SEMICOUTURE

DONDUP

SAVE THE DUCK

STOKTON

PATRIZIA BONFANTI

MEN

ALL COLLECTIONS

CLOTHING

SHOES

BAGS

ACCESSORIES

DESIGNERS

ALL COLLECTIONS

RUN OF

MASTRICAMICIAI

DONDUP

CIRCOLO 1901

MASON'S

SAVE THE DUCK

TRAIANO

SHOES

WOMEN

ALL SHOES

LACE-UP

FLAT SHOES

BOOTS

CHELSEA

ANKLE BOOTS

LOAFERS

ANKLE HEELS

HEELED SHOES

WEDGES

BALLERINAS

SABOT

SANDALS

SNEAKERS

DESIGNERS

ANDIA FORA

BnG REAL SHOES

HALMANERA

MARA BINI

MOMA

IL BORGO FIRENZE

PREMIATA

RUN OF

MEN

ALL SHOES

FLAT SHOES

LACE-UP

BOOTS

ANKLE BOOTS

CHELSEA

DESERT

LOAFERS

SANDALS

SNEAKERS

0000000000

0000000000

DESIGNERS

LEMARGO

LORENZI

MANOVIA 52

MARITAN VERONA

MOMA

PAWELK'S

VALSPORT

RUN OF

CLOTHING

WOMEN

ALL CLOTHING

DRESSES

COATS

VESTS

JACKETS

DOWN JACKETS

KNITWEAR

SWEATSHIRTS

SHIRTS

T-SHIRTS

TOPS

TROUSERS

JEANS

SKIRTS

DESIGNERS

COLORFUL STANDARD

SEMICOUTURE

RIVIERA CASHMERE

SAVE THE DUCK

WRAD

MEN

ALL CLOTHING

T-SHIRTS

DOWN JACKETS

JEANS

VESTS

POLOS

SWEATSHIRTS

SHORTS

KNITWEAR

TROUSERS

JACKETS & COATS

SHIRTS

DESIGNERS

DISTRETTO 12

DONDUP

MASON'S

OFFICINA36

SAVE THE DUCK

BAGS

WOMEN

ALL BAGS

HANDBAGS

SHOULDER BAGS

POUCH BAGS

CROSS-BODY BAGS

POCHETTE

BACKPACKS

DESIGNERS

N.D.B. 968

GIANNI CHIARINI

ORCIANI

LE DAF

REHARD

MANUFATTO ITALIANO

BAGGHY

ACCESSORIES

WOMEN

ALL ACCESSORIES

RINGS

BELTS

HATS

WATER BOTTLES

GLOVES

LOUNGEWEAR

SCARVES & FOULARDS

WALLETS

DESIGNERS

DANDY STREET

DONDUP

LÖWENWEIß

ORCIANI

REHARD

MEN

ALL ACCESSORIES

BELTS

HATS

WATER BOTTLES

LOUNGEWEAR

SCARVES & FOULARDS

WALLETS

DESIGNERS

BASTONCINO

DANDY STREET

DONDUP

ORCIANI

RIVIERA CASHMERE

VIPFLAP

DESIGNERS

Your favorite designers by category

SHOES

BnG REAL SHOES

FLOWER MOUNTAIN

HALMANERA

LEMARGO

MARA BINI

MARITAN VERONA

MOMA

MAZE

PANCHIC

PATRIZIA BONFANTI

PAWELK'S

PREMIATA

PROSPERINE

RUN OF

VALSPORT

VICOLO 8

ACCESSORIES

BASTONCINO

DANDY STREET

ORCIANI

LÖWENWEIß

RIVIERA CASHMERE

SGHEVIT

TOLEMAIDE

UNIQUE

CLOTHING

BIONEUMA

CARE LABEL

CIRCOLO 1901

COLORFUL STANDARD

DANIELE FIESOLI

DONDUP

MASON'S

MASTRICAMICIAI

PROGETTO QUID

RIVIERA CASHMERE

SAVE THE DUCK

SEMICOUTURE

SOLOTRE

TRAIANO

WOOL & CO

WRAD

BAGS

N.D.B. 968

BAGGHY

GIANNI CHIARINI

LE DAF

MANUFATTO ITALIANO 1956

ORCIANI

PAPUCEI

REHARD

SALE

WOMEN

ACCESSORIES

BAGS

SHOES

CLOTHING

MEN

ACCESSORIES

SHOES

CLOTHING

SALE

WOMEN

CLOTHING

SHOES

ACCESSORIES

BAGS

MEN

CLOTHING

SHOES

ACCESSORIES
Our selection TOLEMAIDE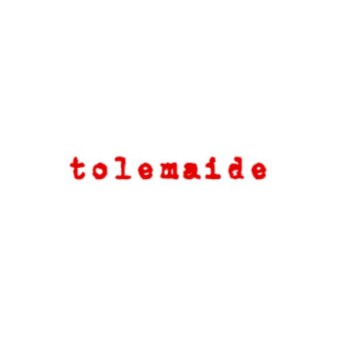 TOLEMAIDE
The name of this small artisan company is already unique. A name with an ancient, classic sound, inspired by that of a city in Cyrenaica, founded a few centuries before Christ.
Tolemaide was born in 2001 and stands out for the romantic, sober and essential character of its fine handmade jewelery. Creations characterized by a fascinating retro taste, pendants and spheres in fine handmade ceramic, which suggest the slow and careful craftsmanship of the old style. The colors of the ceramic "pearls" are inspired by nature, delicate flowers and fragrant spices. Each piece is unique, with flaws and peculiarities due to manual processing. The metal used for jewelry is usually brass, versatile and malleable, antiqued and burnished.
Tolemaide jewels are a touch of romantic nostalgia for those who love small things with a delicate, vintage and graceful taste.