WOMEN

SHOES

LACE-UP

FLATS

BALLERINAS

LOAFERS

SNEAKERS

BOOTS

SANDALS

HEELED SHOES

WEDGES

CLOTHING

CAPES

COATS

DOWN COATS

DRESSES

JACKETS

JEANS

KNITWEAR

TOPS

T-SHIRTS

SHIRTS

VESTS

SHORTS

SKIRTS

SWEATSHIRTS

TROUSERS

BAGS

BACKPACKS

HANDBAGS

SHOULDER

CROSS-BODY

POCHETTE

ACCESSORIES

WALLETS

GLOVES

LOUNGEWEAR

NECKLACES

BELTS

HATS

SCARVES

RINGS

BOTTLES

MEN

SHOES

FLAT SHOES

LACE-UP

LOAFERS

BOOTS

SNEAKERS

SANDALS

CLOTHING

SHORTS

COATS

JACKETS

KNITWEAR

TROUSERS

SHIRTS

T-SHIRTS

DOWN COATS

JEANS

POLOS

SWEATSHIRTS

ACCESSORIES

BELTS

HATS

WALLETS

SCARVES

BOTTLES

NEW ARRIVALS

WOMEN

ALL COLLECTIONS

CLOTHING

SHOES

BAGS

ACCESSORIES

DESIGNERS

ALL COLLECTIONS

KARTIKA

SINCE'RE PARIS

SEMICOUTURE

DONDUP

SAVE THE DUCK

NOUMENO CONCEPT

PATRIZIA BONFANTI

MEN

ALL COLLECTIONS

CLOTHING

SHOES

BAGS

ACCESSORIES

DESIGNERS

ALL COLLECTIONS

BARRACUDA

MASTRICAMICIAI

DONDUP

CIRCOLO 1901

MASON'S

SAVE THE DUCK

TRAIANO

SHOES

WOMEN

ALL SHOES

LACE-UP

FLAT SHOES

BOOTS

CHELSEA

ANKLE BOOTS

LOAFERS

ANKLE HEELS

HEELED SHOES

WEDGES

BALLERINAS

SABOT

SANDALS

SNEAKERS

DESIGNERS

ANDIA FORA

BnG REAL SHOES

HALMANERA

IL BORGO FIRENZE

MARA BINI

MOMA

NAPOLEONI

PREMIATA

MEN

ALL SHOES

FLAT SHOES

LACE-UP

BOOTS

ANKLE BOOTS

CHELSEA

DESERT

LOAFERS

SANDALS

SNEAKERS

0000000000

0000000000

DESIGNERS

BARRACUDA

LEMARGO

LORENZI

MANOVIA 52

MARITAN VERONA

MOMA

PAWELK'S

VALSPORT

CLOTHING

WOMEN

ALL CLOTHING

DRESSES

COATS

VESTS

JACKETS

DOWN JACKETS

KNITWEAR

SWEATSHIRTS

SHIRTS

T-SHIRTS

TOPS

TROUSERS

JEANS

SKIRTS

DESIGNERS

NOUMENO CONCEPT

SEMICOUTURE

SINCE'RE PARIS

RIVIERA CASHMERE

COLORFUL STANDARD

SAVE THE DUCK

WRAD

MEN

ALL CLOTHING

T-SHIRTS

DOWN JACKETS

JEANS

VESTS

POLOS

SWEATSHIRTS

SHORTS

KNITWEAR

TROUSERS

JACKETS & COATS

SHIRTS

DESIGNERS

DONDUP

JURTA

MASTRICAMICIAI

OFFICINA36

DISTRETTO 12

MASON'S

SAVE THE DUCK

BAGS

WOMEN

ALL BAGS

HANDBAGS

SHOULDER BAGS

POUCH BAGS

CROSS-BODY BAGS

POCHETTE

BACKPACKS

DESIGNERS

GIANNI CHIARINI

LE DAF

MY BEST BAG

N.D.B. 968

ORCIANI

REHARD

BAGGHY

ACCESSORIES

WOMEN

ALL ACCESSORIES

RINGS

BELTS

HATS

WATER BOTTLES

GLOVES

LOUNGEWEAR

SCARVES & FOULARDS

WALLETS

DESIGNERS

DANDY STREET

DONDUP

LÖWENWEIß

ORCIANI

REHARD

MEN

ALL ACCESSORIES

BELTS

HATS

WATER BOTTLES

LOUNGEWEAR

SCARVES & FOULARDS

WALLETS

DESIGNERS

BASTONCINO

DANDY STREET

DONDUP

ORCIANI

RIVIERA CASHMERE

VIPFLAP

DESIGNERS

Your favorite designers by category

SHOES

BnG REAL SHOES

FLOWER MOUNTAIN

HALMANERA

LEMARGO

MARA BINI

MARITAN VERONA

MOMA

MAZE

NAPOLEONI

PANCHIC

PATRIZIA BONFANTI

PAWELK'S

PREMIATA

PROSPERINE

RUN OF

SHOTO

VALSPORT

VICOLO 8

ACCESSORIES

BASTONCINO

DANDY STREET

ORCIANI

LÖWENWEIß

RIVIERA CASHMERE

SGHEVIT

TOLEMAIDE

UNIQUE

CLOTHING

BIONEUMA

SINCE'RE PARIS

NOUMENO CONCEPT

CARE LABEL

CIRCOLO 1901

COLORFUL STANDARD

DANIELE FIESOLI

DONDUP

MASON'S

MASTRICAMICIAI

PROGETTO QUID

RIVIERA CASHMERE

SAVE THE DUCK

SEMICOUTURE

SOLOTRE

TRAIANO

WOOL & CO

WRAD

BAGS

N.D.B. 968

BAGGHY

GIANNI CHIARINI

MY BEST BAG

LE DAF

ORCIANI

PAPUCEI

REHARD

SALE

WOMEN

ACCESSORIES

BAGS

SHOES

CLOTHING

MEN

ACCESSORIES

SHOES

CLOTHING

SALE

WOMEN

CLOTHING

SHOES

ACCESSORIES

BAGS

MEN

CLOTHING

SHOES

ACCESSORIES
Our selection ENTRE AMIS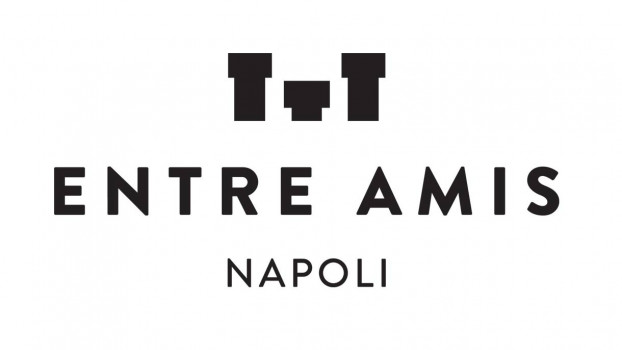 ENTRE AMIS
ENTRE AMIS is a brand founded in 2009 and specialized in the production of men's trousers with a tailored fit.
The name is self-explanatory because the company's goal is to offer an impeccable product, a product of Italian tradition but transversal, perfect for any occasion and with a style suitable even for new generations.
ENTRE AMIS creates pants with a perfect fit, with a current allure that points to the quality of the fabrics; the company is always looking for materials with special dyes and finishes, new textures with original patterns often created exclusively.
ENTRE AMIS therefore produces trousers with a traditional soul but with a modern flavor, strictly made in Italy. ENTRE AMIS offers a wide selection of jeans, denim, classic chinos up to the calzone with double pinces, high waist and dandy soul.
The strengths of the ENTRE AMIS trousers are fit and comfort, thanks to a happy intuition: being among the first to offer men's trousers in stretch fabrics and this is the reason why the ENTRE AMIS trousers are so comfortable to wear.
Price
€79.51
-50%
Regular price
€159.02