Our selection DANDY STREET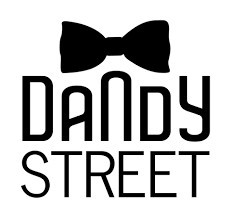 HISTORY
The history of DANDY STREET officially begins in 2014 in a small creative workshop where the first products were created and created, almost for fun, but with great conviction. DANDY STREET is MADE IN ITALY which is a guarantee of taste and quality.
STYLE
The style of DANDY STREET is contemporary, attentive to details, it carries within it the idea of ​​a man who is DANDY, a timeless gentleman, with a romantic but at the same time strong, ambitious and creative character. Italian style is synonymous with culture , of historical research and classic elegance but revisited with a look at the contemporary world. The experience of the past merges with the STREET influence of the present.
MATERIALS
Raw materials sought, of high quality, combined with taste and aesthetic sense. The intent of DANDY STREET is to create the perfect accessory that can be combined with any type of style: informal, elegant, classic, casual; accessories to highlight the personality of the wearer, with attention to details and raw materials.
So DANDY STREET is a sort of journey through Italian culture to offer products of undisputed beauty, quality and an unquestionable personality.
HAND MADE BLUE SUSPANDERS WITH ADJUSTABLE ELASTIC.
HAND MADE BLUE / RED / WHITE SUSPANDERS WITH ADJUSTABLE ELASTIC.
- SCARVES

- GREEN / BLUE / ORANGE / VIOLET

- 100% VIRGIN WOOL

- FRINGES

- GEOMETRIC TEXTURE

- 170X65 CM

- ARTISANAL PRODUCT

- MADE IN ITALY
- SCARVES

- BLUE / LIGHT BLUE

- 100% VIRGIN WOOL

- FRINGES

- TEXTURE STARS

- 170X65 CM

- ARTISANAL PRODUCT

- MADE IN ITALY
- SCARVES

- BORDEAUX / BLUE / YELLOW

- 100% VIRGIN WOOL

- FRINGES

- COFFEE BEANS TEXTURE

- 170X65 CM

- ARTISANAL PRODUCT

- MADE IN ITALY
- SCARVES

- BROWN / BLUE / YELLOW / RED

- 100% VIRGIN WOOL

- FRINGES

- GEOMETRIC TEXTURE

- 170X65 CM

- ARTISANAL PRODUCT

- MADE IN ITALY
- SCARF

- BROWN

- 100% VIRGIN WOOL

- FRINGES

- GEOMETRIC TEXTURE

- 170X65 CM

- ARTISANAL PRODUCT

- MADE IN ITALY
- SCARF

- OLIVE GREEN / RED / YELLOW / BLUE

- 100% VIRGIN WOOL

- FRINGES

- GEOMETRIC TEXTURE

- 170X65 CM

- ARTISANAL PRODUCT

- MADE IN ITALY
- SCARF

- BLUE / GRAY

- 100% VIRGIN WOOL

- FRINGES

- GEOMETRIC TEXTURE

- 170X65 CM

- ARTISANAL PRODUCT

- MADE IN ITALY
- SCARF

- LIGHT BLUE / BLACK / WHITE

- 100% VIRGIN WOOL

- FRINGES

- GEOMETRIC TEXTURE

- 170X65 CM

- ARTISANAL PRODUCT

- MADE IN ITALY
- SCARF

- HAZELNUT / WHITE / BLACK

- 100% VIRGIN WOOL

- FRINGES

- TEXTURE PIED DE PUOLE

- 170X65 CM

- ARTISANAL PRODUCT

- MADE IN ITALY
- SCARF

- OLIVE GREEN

- 100% VIRGIN WOOL

- FRINGES

- GEOMETRIC TEXTURE

- 170X65 CM

- ARTISANAL PRODUCT

- MADE IN ITALY