WOMEN

SHOES

SNEAKERS

FLATS

PUMPS

SANDALS

LACE-UP

WEDGES

BALLERINAS

BOOTS

CLOTHING

CAPES

COATS

DOWN JACKETS

DRESSES

JACKETS

KNITWEAR

TOPS

T-SHIRTS

SHIRTS

VESTS

SHORTS

SKIRTS

SWEATSHIRTS

TROUSERS

BAGS

BACKPACKS

HANDBAGS

SHOULDER BAGS

CROSS-BODY BAGS

POCHETTE

ACCESSORIES

WALLETS

GLOVES

NECKLACES

BELTS

HATS

SCARVES

RINGS

WATER BOTTLES

SHOES

WOMEN

FLAT SHOES

LACE-UP

BOOTS

ANKLE BOOT

CHELSEA

ANKLE BOOTS WITH HEEL

PUMPS

WEDGES

BALLERINAS

SABOT

SANDALS

SNEAKERS

MEN

FLAT SHOES

SANDALS

LACE-UP

BOOTS

ANKLE BOOTS

CHELSEA

DESERT

SNEAKERS

CLOTHING

WOMEN

DRESSES

COATS

JACKETS

SHIRTS

TOPS

TROUSERS

T-SHIRTS

VESTS

DOWN JACKETS

SWEATSHIRTS

SKIRTS

SHORTS

MEN

T-SHIRTS

DOWN JACKETS

JEANS

VESTS

POLOS

SWEATSHIRTS

SHORTS

KNITWEAR

TROUSERS

JACKETS & COATS

SHIRTS

NEW ARRIVALS

WOMEN

SHOES

CLOTHING

BAGS

ACCESSORIES

MADE IN ITALY

HANDMADE

MEN

SHOES

CLOTHING

MADE IN ITALY

HANDMADE

HANDMADE

DESIGNERS

Your favorite designers by category

SHOES

MOMA

LEMARGO

SUN68

VALSPORT

PATRIZIA BONFANTI

ACCESSORIES

ORCIANI

UNIQUE

GIANNI CHIARINI

RIVIERA CASHMERE

SGHEVIT

CLOTHING

SAVE THE DUCK

PROGETTO QUID

SEMICOUTURE

DANIELE FIESOLI

BIONEUMA

BAGS

ORCIANI

GIANNI CHIARINI

BAGGHY

LE DAF

REHARD

SALE

MEN

ACCESSORIES

SHOES

MADE IN ITALY

HANDMADE

CLOTHING

WOMEN

MADE IN ITALY

HANDMADE

ACCESSORIES

BAGS

SHOES

CLOTHING
 
WOMEN'S LACE-UP HEEL SHOES MOMA | ORLANDO BLACK

HTTPS Certified Connection.

Fast worldwide shipping.

Quick and easy exchanges and returns.
Color: Black
Composition: Leather / Hide / Rubber
Features: Lace-up heel shoes, Leather upper, Leather lining, Leather sole, Handmade in Italy
Measurements: Heel 5 cm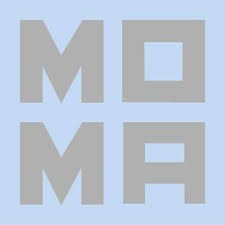 Gender

Women

Upper

Leather

Sole

Rubber

Lining

Leather

Insole

Leather

Heel

5

Season

FW 16
____
No products at this time.