Our selection UP TO BE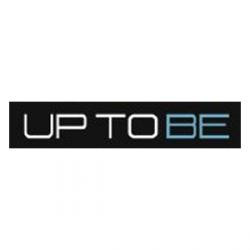 UP TO BE
JACKETS COATS AND DOWN JACKETS

Up to Be was born thanks to the collaboration between the Santi brothers and the designer Graziano Gianelli, a long name linked to the Geospirit and Peuterey brands. The company is headquartered in Prato near to Florence and for years has created entire lines of clothing on behalf of other fashion brands until one day the Santi brothers wanted to compete with their own brand, made with the fabrics of the best tradition of made in Italy.

The Up to Be jackets are made of high quality materials, the cuts and finishes guarantee the models style, elegance and practicality. Designed essentially in technical fabric, the Up To Be garments are comfortable warm and at the same time extremely light;they are the result of careful research into style and tailoring that makes the collections unique and inimitable. The models are inspired by cinema to music to contemporary life and are inspired by the fashion of the 60s, remaining current and suitable for everyday life.

The men's and women's Up to Be jackets, coats and down jackets are interchangeable and mixable items: thanks to the buttons that hold them together, they can be worn overlapping one another, or individually, depending on the need. Up To Be means fashion, style, elegance, ideas, great quality, made in Italy.
- COAT
- BUTTONS CLOSING
- BLACK
- HIGH COLLAR
- 2 EXTERNAL POCKETS
- REMOVABLE POLYESTER UPHOLSTERED LINING
- 1 INTERNAL POCKET
Price
€163.52
-50%
Regular price
€327.05
Price
€151.23
-50%
Regular price
€302.46
- JACKETS

- BLACK

- SLIM FIT

- METALLIC FULL ZIP CLOSURE

- 2 FRONT POCKETS WITH ZIP

- POLYESTER PADDING

- LARGE FAUX FUR HOODY

- FW 18/19
Price
€143.03
-50%
Regular price
€286.07