Our selection L'ARIANNA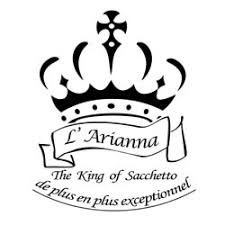 L'ARIANNA
L 'Arianna shoe factory was born in the sixties under the guidance of Mario Capuano and specializes in the production of slippers made with the traditional "A SACCHETTO" manufacturing; following the arrival of his son Gianluca to the management of the company, he led to the brilliant idea of ​​applying this ancient Italian technique also to the production of heel shoes: a shoe with a soft heel, comfortable, elegant and pleasant to wear.
In fact, the SACCHETTO processing makes the sole flexible and therefore the shoe is extremely comfortable. Arianna creates Made in Italy shoes, of artisan production, characterized by an unquestionable quality, by extreme care in workmanship, contemporary design, research and selection of fine leathers; shoes that express technical style and Italian traditions.
L'Arianna shoes are designed for women of class and a femininity that does not renounce to comfort; stylish, sophisticated, modern, elegant yet comfortable shoes like slippers.
Price
€67.62
-50%
Regular price
€135.25
Price
€59.43
-50%
Regular price
€118.85