SUMMER SALE | 30% - 50% OFF SITEWIDE
Our selection FILA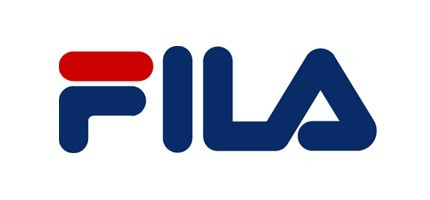 FILA
FILA is synonymous with AMORE CENTENARIO for sport.

Born in 1911 in Piedmont, at the foot of the Alps, FILA is a historic sportswear brand and has a hundred-year history of love for sport, fashion and knitwear. The first FILA collections are dedicated to underwear and underwear, then in the 1970s he devoted himself to tennis and since then FILA has been sportswear and casualwear.

The worldwide success of FILA comes in 1973, a year of great excitement for sport in Italy: even in our country we begin to dedicate ourselves with passion to leisure, with sports activities in which to combine fun and care for the body. FILA thus becomes the brand symbol of that love for sport, and especially for tennis, thanks also to the testimonial Björn Borg. From the line dedicated to tennis, in that year the following collections of the brand developed, including sports outfits for all kinds of activities, casual leisure wear and many sneakers; Trendy, high-tech and high-performance sneakers.

Since 1983, FILA has opened up to the world of sports shoes that become must haves for all lovers of stylish and quality sportswear; shoes that are the result of research and design!

Since 2007, FILA Inc has become Korean property even though the company headquarters - after various changes - has returned to Biella.

The FILA sneakers are now cult, essential for those who love the up-to-date sportswear style.
Price
€44.67
-50%
Regular price
€89.34
Price
€44.67
-50%
Regular price
€89.34